Green for EVERGREEN
The Prague's district of Ďáblice is a popular residential area with a rich history and it will soon welcome new residents. They will settle in the modern garden district of EVERGREEN, which, in addition to affordable family houses and apartments, offers full civic amenities, proximity to nature and the city centre and lots of calming greenery.
No concrete jungle
Although EVERGREEN will exist on the site of a former storage space, do not expect a typical inhospitable suburban area, where concrete rules and where there is no place for trees or plants. Just the opposite! We believe that you will love the life at EVERGREEN so much that you will spend your evenings and weekends here too.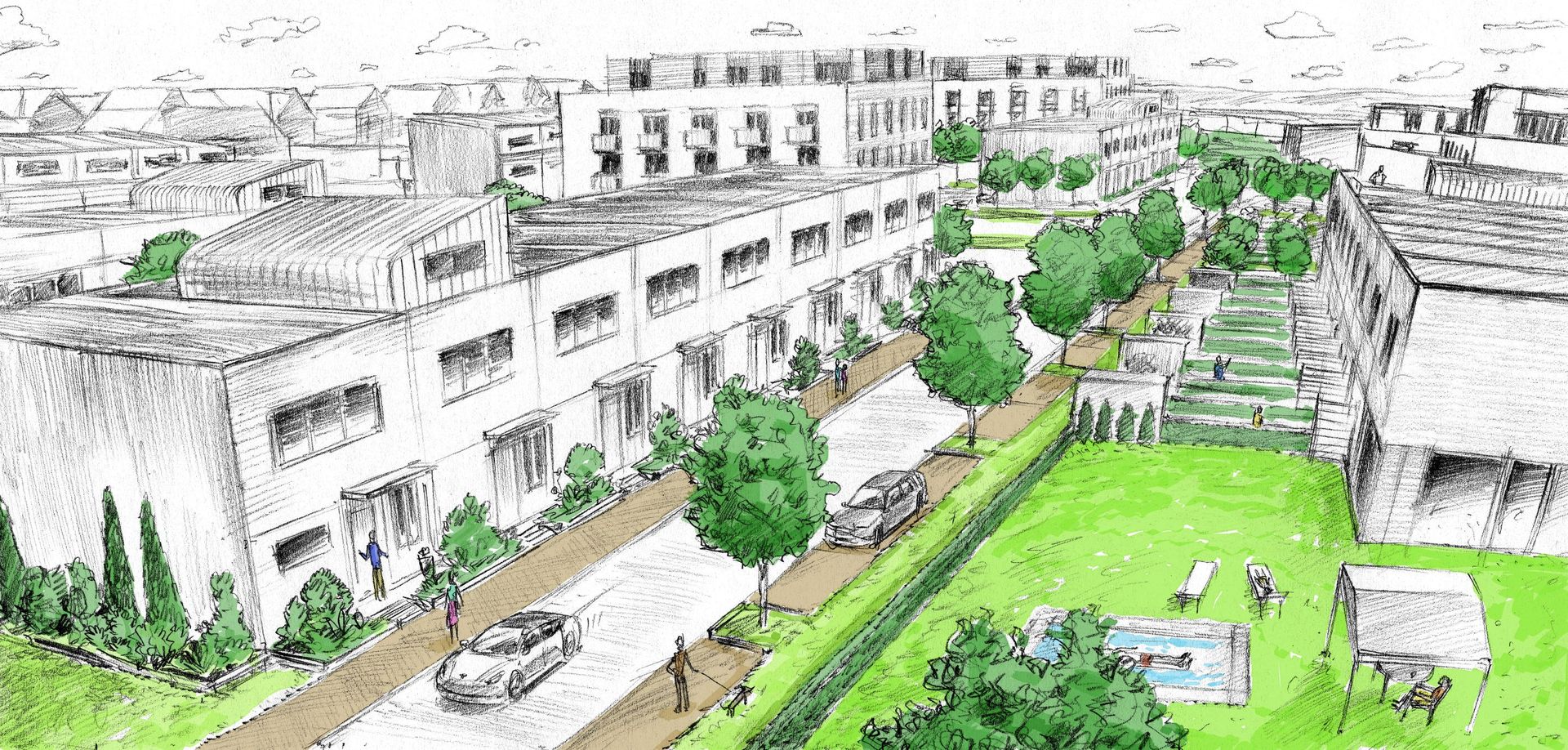 Harmony of nature
The project will be dominated by nature, completed by a decent architectural backdrop, and each street will be lined by green belts, tree lines and parks. The uniquely designed outline of the green quarters in conjunction with the residential development will thus have a holistic impression.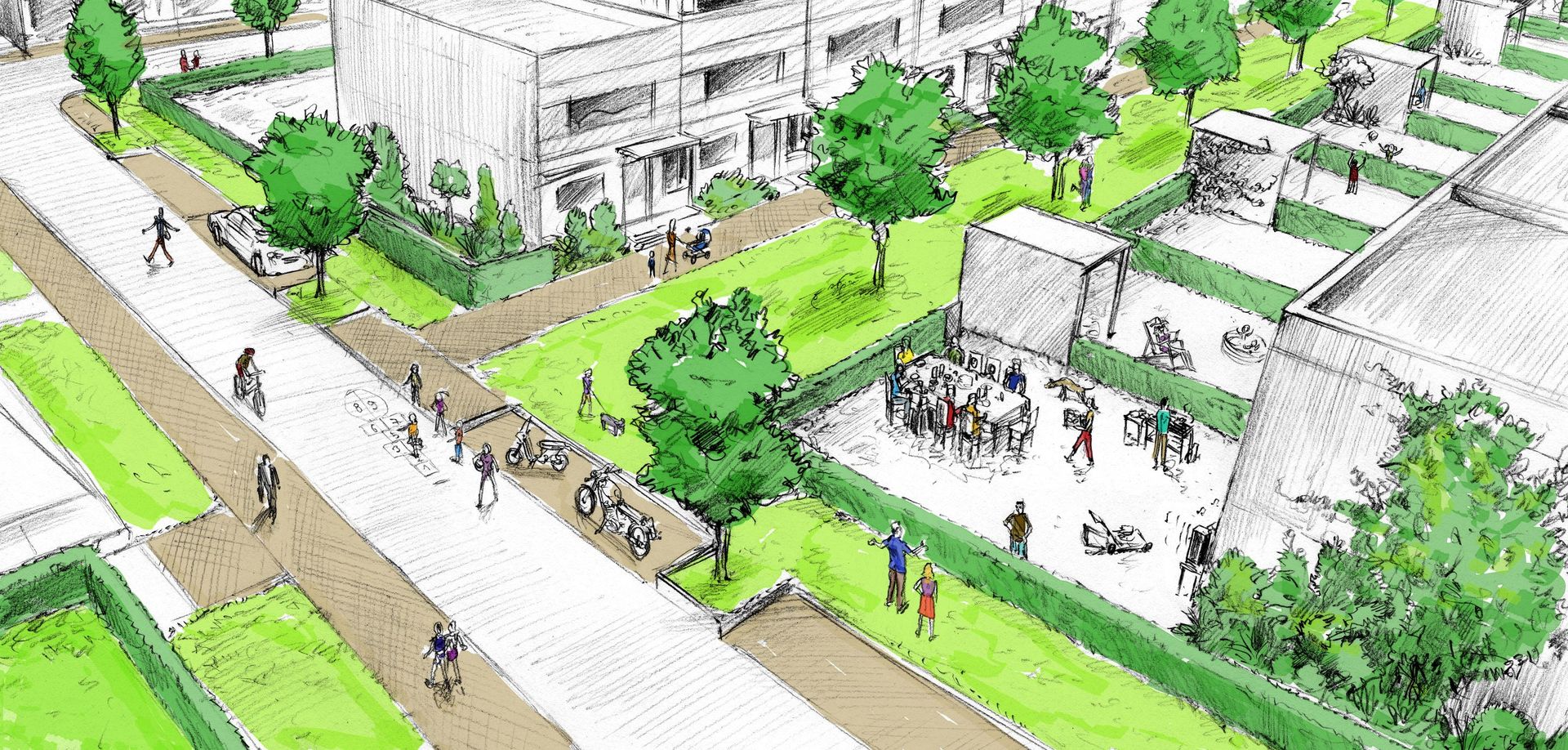 Natural cycle
After the transformation of the brownfield into a garden city, there will be three times as many trees as there have been so far. The site will also feature a uniform mosaic of thoughtfully arranged and diverse green areas, which will allow the soil to retain a large amount of rainwater. This will ensure the proper functioning of the EVERGREEN ecosystem.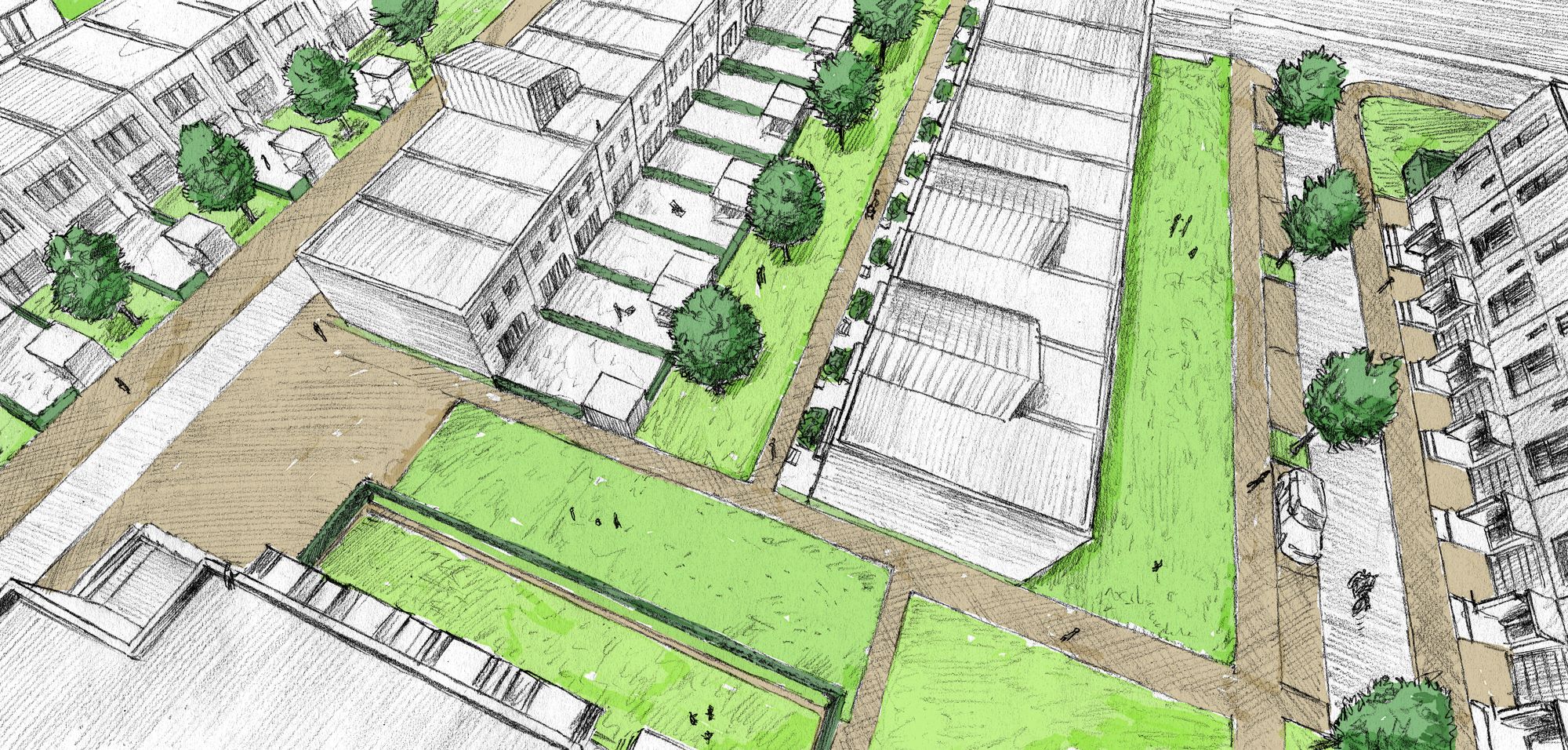 One large garden
Only a few of us can imagine a house without a garden. Here, these private "open-air living rooms" will be ingeniously connected with the surrounding micro-parks, which will arrange the individual houses into blocks. You will not have to travel far for a sit-down on a bench in a park or for a walk in the shadow of a tree line.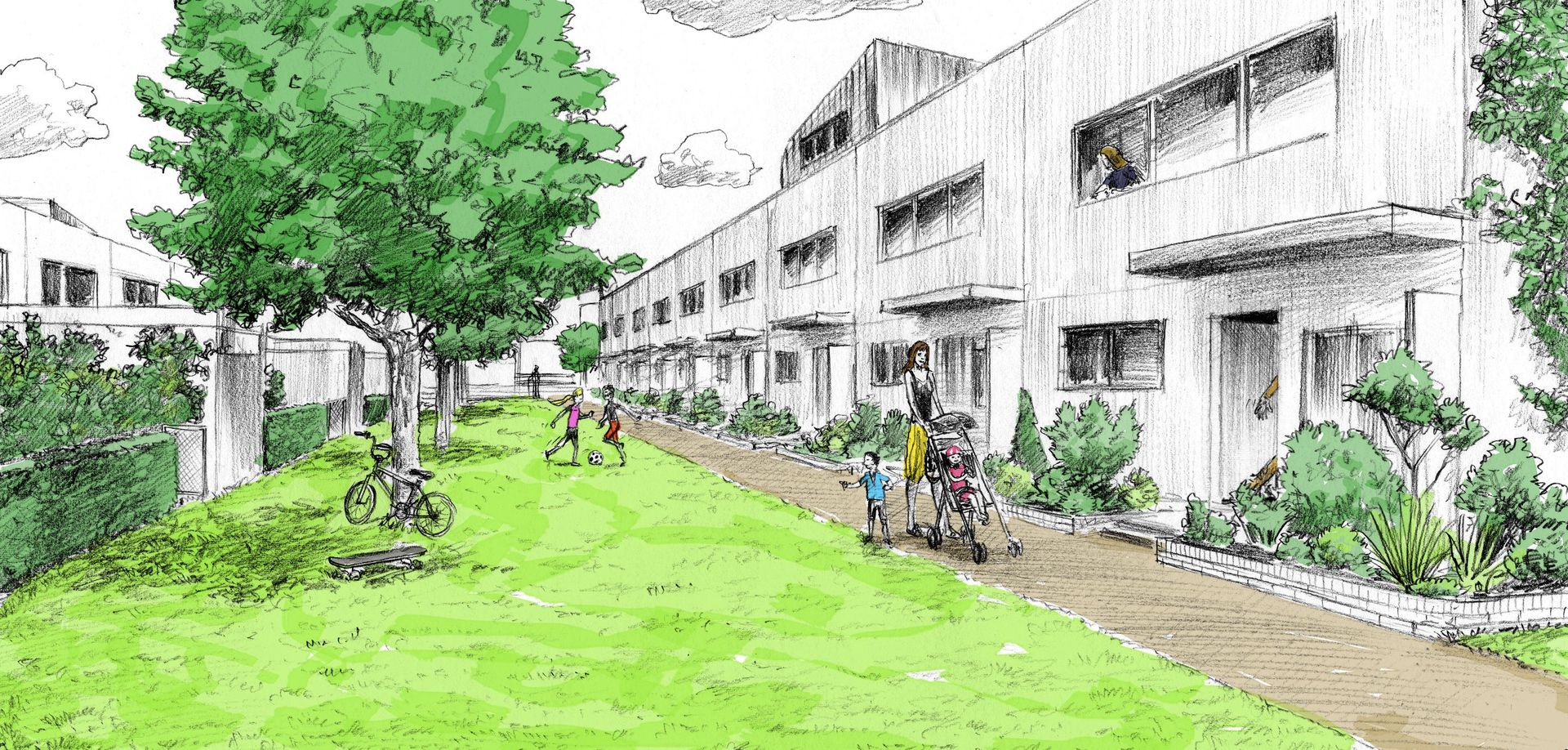 WHERE FRIENDSHIP FLOURISHES
The shared micro-parks will become a place full of life, where you and your neighbours can enjoy the best barbecue or a picnic in the grass and where you will feel contented just to listen to the happy voice of your children, who will play with their new friends from the nearby houses and apartments.